Child Animator Perry Chen's Animation Short "Ingrid Pitt: Beyond the Forest" A Hit at 2011 LA Shorts Fest
Published on: 31st July, 2011
July 23, 2011
11-yr-old award-winning animator & film critic Perry Chen became the youngest filmmaker in LA Shorts Film Festival's 15 year history when he and his producer mom Zhu Shen attended the world premiere of their animation short "Ingrid Pitt: Beyond the Forest" on July 23, 2011.
After about 3 hr drive from San Diego, Perry and Zhu arrived at the Laemmle's Sunset 5 cinema on 8000 Sunset Blvd in West Hollywood, the official venue for the 15th LA Shorts Fest, an Academy Award-qualifying film festival for shorts.  Their 6-min short "Ingrid Pitt: Beyond the Forest" is about a young Jewish girl's survival during the Holocaust based on the famed horror movie actress Ingrid Pitt's real life experience when she was 8 and imprisoned in the concentration camp with her mom.  The film is a collaboration with Oscar-nominee & animation legend Bill Plympton, who designed the storyboard and characters.  Kevin Sean Michaels is the director.  Drs. Zhu Shen and Jud Newborn (Holocaust historian) are producers.
The film was shown in program 11 – Family Roots at 3:15 pm, July 23, 2011:
http://lashortsfest.com/film_program_details.asp?programnumber=11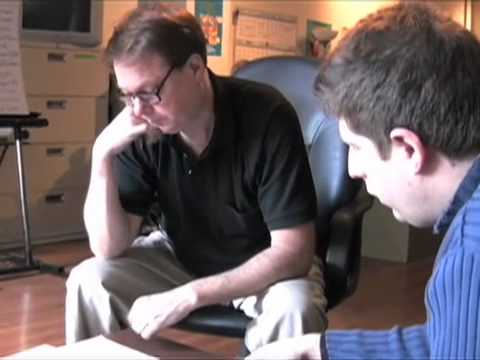 ("Ingrid Pitt: Beyond the Forest" trailer)
Brian Finn and Jorge Orzorno, San Diego-based filmmakers and friends of Perry and Zhu drove from San Diego to film and photograph the world premiere of "Ingrid Pitt: Beyond the Forest."
Before the screening started, one of the festival staff introduced Perry and the highly-anticipated Pixar short "La Luna" on stage, Perry was holding the film's poster.  The screening room was close to full.  7 shorts, including Perry's were screened during program 11 in the following order:
Daddy Issues
Dig
The Soldier Game
Miyuki's Wind Bell
Errand
One Night Stand
Ingrid Pitt: Beyond the Forest
Perry and Zhu both picked "Miyuki's Wind Bell," about a Japanese teenager's experience of the war aftermath as their favorite.  "Daddy Issues" and "One Night Stand" both had uncomfortable humor and plot twist at the end.  "Dig" is also about a Holocaust survivor with intense drama and Perrific! acting.  The Soldier Game is quite charming, about the world war through a young French boy's eyes.  All films in this program are enjoyable and memorable.
"Ingrid Pitt: Beyond the Forest" was the last film shown in the program, followed immediately by the filmmaker Q&A with the audience.  The audience were engaged and attentive, laughing and clapping frequently.  Perry and Zhu got on stage and shared their journey of making their film.  This is the first time that mother and son are collaborating to make a film together, and shared the stage as filmmakers!
Perry and Zhu enjoyed meeting fellow filmmakers before driving back to San Diego (3 hrs and a lot of traffic!) for a sneak preview of their short along with Bill Plympton's documentary "Adventures in Plymptoons."
Perry and Zhu attended LA Shorts Fest's Closing Awards on July 29, 2011 and enjoyed meeting many fellow filmmakers.  They watched the amazing award-winning films shown at the awards:
Best Comedy: "After the Credits" (Director: Josh Lawson)
Best Drama: "The Escape" (Director: Josh Lawson)
Best Foreign Film: "Raju" (Director: Max Zahle, this film won Silver Medal at 2011 Student Academy Awards)
Best of Fest: "The Burying Beetle" (Director: Dave Rock)
Other announced awards, not shown at awards ceremony:
Best Animation
Kahānikār (The Storyteller)
/ United Kingdom / Dir. Nandita Jain
Best Experimental
Light / Australia / Dir. Kosta Nikas
Best Documentary
Wyckoff Place / USA / Dir. Lauri Faggioni
To support and donate to "Ingrid Pitt: Beyond the Forest," so that Perry and Zhu could submit the film to additional festivals, visit the film's official website Today:
http://ingridpitt.co.uk/ (Ingrid Pitt: Beyond the Forest official website)
Thank you!
The film is sponsored by Toon Boom Animation and Wacom.
A special screening organized by ASIFA-Hollywood of "Ingrid Pitt: Beyond the Forest" and "Adventures in Plymptoons" will be held on July 28, 2011, with special appearance by Perry Chen and Bill Plympton:
Time: 7 pm Thu, July 28, 2011
Venue: Woodbury University, Fletcher Jones Auditorium
7500 N. Glenoaks Blvd, Burbank, CA 91504
Sponsor: ASIFA-Hollywood
Special Guests: Perry Chen, Bill Plympton, Kevin Sean Michaels (director), Alexia Antastasio (director of Adventures in Plymptoons)
RSVP: bioforesight @ gmail dot com
Become a fan of Perry's Previews on Facebook:
http://www.facebook.com/perryspreviewsfan
Subscribe to Perry's Previews YouTube channel:
http://www.youtube.com/perryspreviews
———-
Perry Chen started reviewing movies and family-friendly entertainment with his unique, kids-friendly starfish rating system at 8 in third grade.  He writes movie reviews for the San Diego Union Tribune, Animation World Network (AWN); Amazing Kids!, and his own Perry's Previews website, with a combined readership of over 2 million.  He became a national sensation with his network TV debut on CBS Evening News as the youngest film critic in 2009 and has since appeared on numerous national and international media, including NPR, CNN, Variety, the Guardian, spoke at a TEDx conference, and presented at Annie Awards for Animation.  He won a prestigious "San Diego Press Club Excellence in Journalism Award" in 2010 and is the youngest honoree of Cox Communications' annual Asian Pacific American Heritage Month.  He regularly interviews filmmakers and stars on the red carpet and film events.  Perry started drawing when he was three, and frequently gets inspiration from nature. He has won numerous art awards and started learning computer animation using Toon Boom Studio software in November 2010. More info:
http://www.perryspreviews.com/?p=2716
(Press Release: Ingrid Pitt: Beyond the Forest to premiere at LA Shorts Fest & Comic-Con)
http://www.perryspreviews.com/?p=2725
(testimonials & endorsements for Ingrid Pitt: Beyond the Forest)
———–
Click on pen to
Readers Comments