Breaking News: Ten-year-old Animator's Holocaust Film Acquired by Shorts International, "ShortsHD at the Movies" Theatrical Debut Sep 20-22, 2011 in LA
Published on: 10th October, 2011
Ten-year-old Animator's Holocaust Film Acquired by Shorts International, "ShortsHD at the Movies" Theatrical Debut Sep 20-22, 2011 in LA
Press Release
Los Angeles, CA and Long Island, NY, Sept 20, 2011 – The Holocaust has been treated by almost every medium, but rarely animation—and never by a child animator—until now. Ingrid Pitt: Beyond the Forest, animated by 10-year-old filmmaker and award-winning critic Perry Chen, has been acquired for worldwide distribution by Shorts International, the distributor of Academy Award-nominated shorts tours for the last 6 years in theaters, inDemand!, and on iTunes and ShortsHD TV in over 100 markets.  Perry finished the animation as a 5th grader and is now 11.  Oscar-nominee Bill Plympton provided the storyboard, with Kevin Sean Michaels as director, Holocaust historian Dr. Jud Newborn and Perry's mother Dr. Zhu Shen as co-producers.
"We're thrilled to get this gem, 'Ingrid Pitt: Beyond the Forest' out to the world commencing with a theatrical debut at ShortsHD at the Movies, at CGV Cinemas in Los Angeles this Tuesday," said Linda "O." Olszewski, Shorts International's Co-Head of Global Acquisitions, "I was immediately attracted to this animation about the Holocaust through the eyes of a child, animated by 10-year-old,  Perry Chen, in a collaboration with Ingrid Pitt, one of my favorites – Bill Plympton, and Kevin Sean Michaels. I mean, what were you doing at 10 years old? Most kids are dreaming about this kind of thing, but Perry Chen actually did it and is clearly a talent to watch."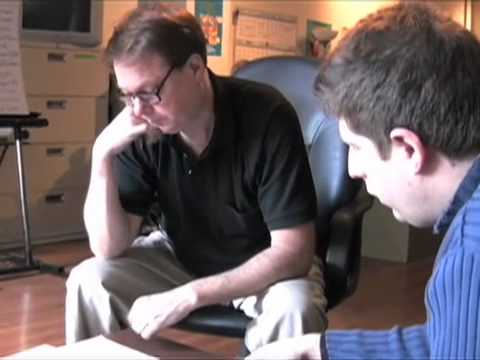 "Ingrid Pitt: Beyond the Forest" Trailer
Following the film's enthusiastic reception at its world premiere at the LA Shorts Fest and San Diego's Comic-Con in July 2011, Ingrid Pitt: Beyond the Forest (http://ingridpitt.co.uk/) is included as the only animation film in the "ShortsHD at the Movies," a night of short films that will not be short on star power, presented by Shorts International at the CGV Cinema in Los Angeles on Sept. 20-22, 2011, along with 11 other short films.  Perry Chen, co-producer Dr. Zhu Shen and Perry's father Dr. Changyou Chen, will attend an invitation-only Premiere Reception with Press & Filmmakers on Tuesday, Sept. 20, 6:30pm – 8pm at CGV Cinema, an event to spotlight some of the year's best short filmmakers and actors, immediately followed by the public screening of the 12 shorts in two showcases. Ingrid Pitt: Beyond the Forest is in "Showcase 2" of the program.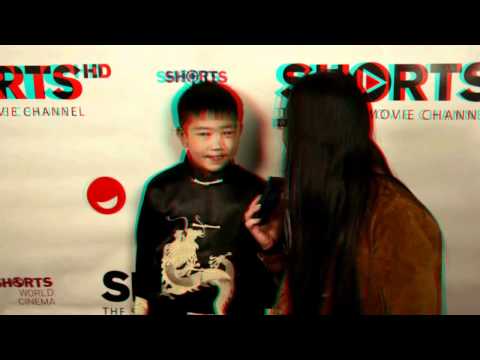 (Perry Chen interviewed by Joyce Chow of MBN at ShortsHD LA Premiere)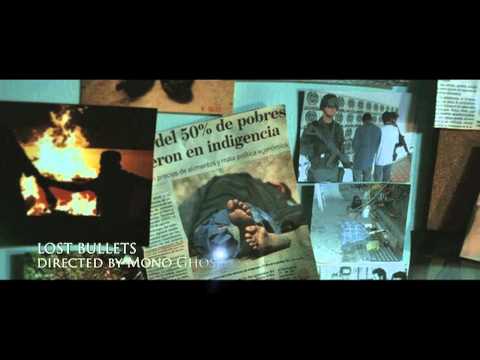 (ShortsHD premiere trailer)
http://shar.es/HN7st (Examiner feature of ShortsHD at the Movies premiere)
Showcase 2 Showtime at CGV: Sep 20 (Tue) 5:45 pm, 10:25 pm
Sep 21 (Wed) & Sep 22 (Thu): 12:45 pm, 5:45 pm
Interested press should immediately contact Melissa Del Valle (310-829-6815) at Shorts International's LA office for credentials, deadline noon Sep 20, 2011.
In addition, a Shorts International "'Short Notice'" original feature recounting the making of Ingrid Pitt: Beyond the Forest will air every day for 2 weeks (October 17th – 30th 2011) as one part of a show  that features 3 stories from around the  industry on ShortsHD, a cable television channel dedicated to short movies, available in the US on DirecTV (Channel 568) Dish Network (Channel 375) and AT&T U-verse (Channel 1789). Website: www.shorts.tv
ABOUT SHORTSHD
ShortsHD™ is the first high definition channel dedicated to short movies and is available on DIRECTV (Channel 568), Dish Network (Channel 375) and AT&T U-Verse (Channel 1789).  ShortsHD™ is operated by Shorts International, the world's leading short movie entertainment company with the world's largest movie catalogue dedicated to short movies. Shorts International also operates ShortsTV™, which is available in France, Belgium, Luxembourg on Numericable (Channels 134 and 52) and in Turkey via TTNET's Tivibu service. Shorts™ is the short movie on-demand service available on iTunes movie stores in the US, Canada, Mexico, Japan, Taiwan and throughout Europe. The company is headquartered in London, England with additional offices in Paris and Los Angeles and is led by Carter Pilcher, Chief Executive. Shorts International is owned by Shorts Entertainment Holdings and Liberty Global Ventures.
ABOUT VAMP PRODUCTIONS
VAMP Productions was founded in New York in 2005 by the husband/wife team of Kevin Sean Michaels and Theodora Michaels. The company's first film, the documentary Vampira: The Movie, was released by Alpha New Cinema in 2008, received extensive press and won the Rondo Hatton Classic Horror Award for Best Independent Film.  In 2010 Alpha New Cinema also released their second documentary, The Wild World of Ted V. Mikels, about the grind-house filmmaker.  "Ingrid Pitt: Beyond The Forest" is their first animated short film.
ABOUT PERRY CHEN
Perry S. Chen is an award-winning child film critic, artist, and animator, currently in 6th grade from San Diego.  He started reviewing movies at age 8 in 3rd grade using a kid-friendly starfish rating system, and has been featured in CBS, NBC, CNN, NPR, Variety, The Guardian, The China Press, etc.  He writes movie reviews for Animation World Network, San Diego Union Tribune, Amazing Kids! Magazine, and his own Perry's Previews blog. (www.perryspreviews.com)  He won an "Excellence in Journalism Award" from San Diego Press Club in 2010.  "Ingrid Pitt: Beyond The Forest" is Perry's first film as sole animator. He also animated one scene in Bill Plympton's award-winning "Guard Dog Global Jam."  Perry and his mom Dr. Zhu Shen are featured in a new book about parenting and youth entrepreneurship "The Parent's Guide to Raising CEO Kids" published in Aug 2011, available on Amazon.com.
#                      #                      #
CONTACTS FOR INGRID PITT: BEYOND THE FOREST
For media, screening/events, sponsorships, personal appearances and lectures, donation inquiries about the film "Ingrid Pitt: Beyond the Forest," and historical background on the Holocaust:
Media/General Info: Dr. Zhu Shen, Co-Producer. Email: bioforesight@gmail.com Ph: 858-761-7955
Holocaust Information Contact: Jud Newborn, PhD, Historical Adviser. Email: jnewbo@aol.com Ph: 516-931-7796
Producer Contact: Kevin Sean Michaels, Director. Email: kevinseanmichaels@gmail.com Ph: 516-906-0082 – VAMP Productions, PO Box 8103, Hicksville, NY 11802
Film's official website: http://ingridpitt.co.uk
Film's Facebook page: http://www.facebook.com/ingridpittanimation
Testimonials & Endorsement: http://www.perryspreviews.com/?p=2725
CONTACTS FOR Shorts International
For media inquires about Shorts International, ShortsHD, contact:
Jason Damata, Email: jason@fabricmedia.net, Ph: 917-279-8706
Shorts International website: http://www.shortsinternational.com
ShortsHD website: http://shortsHD.com
"ShortsHD at the Movies" Sept. 20-22, 2011 in Los Angeles at CGV Cinema
– 621 South Western Ave. – 213-388-9000
Premiere Reception with Press Tues. Sept. 20, 6.30pm- 8pm.
Contacts:
For Press Credentials, RSVP by noon Sep 20, Melissa Del Valle, Shorts International: (310-829-6815) Melissa@shortsinternational.com
For Media Interviews, Dr. Zhu Shen, Co- Producer, 858-761-7955, bioforesight@gmail.com
————-
Additional Upcoming Film Festival Screenings: A Growing List
Calgary International Film Festival, Sept. 23-Oct. 2, 2011
Italy, DOCartoon Film Festival, Sept. 24-29, 2011
Bend Film Festival, Bend OR, Oct. 6-9, 2011
San Francisco Documentary Film Festival, Oct. 13-16, 2011
San Diego Asian Film Fest, October 20-28, 2011
Flip Animation Festival, Wolverhampton, UK, Oct. 27-30, 2011
Cucalorus Film Festival, Wilmington, NC, Nov 10-13, 2011
St. Louis International Film Festival, Nov. 10-20, 2011
San Diego Jewish Film Festival, Feb 13, 2012
#                      #                      #
SPONSORSHIPS AND DONATIONS:
Bringing Ingrid Pitt: Beyond the Forest from idea to reality has been tremendously rewarding for the entire filmmaking team. But there is much more work to do. In Perry's own words: "We appreciate the generous support from all of you who would like to donate,  and do everything to get the lessons of the children in the Holocaust to the entire world!"  Individual donations of any amount are deeply appreciated.
Corporate Sponsorships are also available: Corporations and not-for-profits will find joining this important film effective for high visibility and generating unparalleled goodwill among the broad public as well as with key targeted populations.
Visit the Film's Official Website to offer your support and donations: http://ingridpitt.co.uk/
What Two Inspired Sponsors Say:
"Perry's creativity is endless. We are honored he chose Toon Boom Studio to express it and surprise us. This excellent production will surely receive rave reviews from the animation community."– Joan Vogelesang, President/CEO, Toon Boom Animation
"We are delighted to see Perry's film receiving such wonderful recognition from the entertainment community. We look forward to his continued support of Wacom products and cannot wait to see his next adventure." – Doug Little, Public Relations Manager, Wacom Technology Corporation
Official Film Website: http://ingridpitt.co.uk/
Film's Facebook Page for Updates: http://www.facebook.com/ingridpittanimation
Perry's Previews Facebook page: http://www.facebook.com/perryspreviewsfan
———–
Select Endorsements for Ingrid Pitt: Beyond the Forest
"I was delighted to see two of my favourite animators working together again – Perry Chen and Bill Plympton!  It's a very important piece of work and having Perry animate to Bill's storyboards for animation is a great way to bring home both the strength and innocence of children when faced with such horror." – Tomm Moore, Director, Academy Award-nominated animation feature, The Secret of Kells, 2010
"Ina and I feel it gives special insight into the Holocaust. I plan to give as much support as I can to this innovative, artistically executed film." – Jack Polak, Chair Emeritus, The Anne Frank Center USA
"Ingrid Pitt: Beyond the Forest is so wonderful and appropriate to today – to the children in this world, growing up and needing something to touch theirs' and others' hearts and souls, so as to know the true feeling of love and empathy for their peers." – Millie Perkins, star of the classic multi-Academy Award winning film, The Diary of Anne Frank
"10-year-old animator Perry Chen and his team have created an impressive and often moving visual poem of the Holocaust." – Annette Insdorf, Film Professor, Columbia University; Author, Indelible Shadows: Film and The Holocaust
"How moving! The darkness to the light, the simplicity and the music – all blend perfectly into the storyboard. I want to help you get this film to as many people as possible." – Lea Wolinetz, World Holocaust Survivors & Museum of the History of Polish Jews
See More Endorsements Online: http://www.perryspreviews.com/?p=2725
Click on pen to
Readers Comments