About Perry Chen
Published on: 29th September, 2011
Perry S. Chen San Diego, CA, United States
Hello. Welcome to the official website of award-winning child film & entertainment critic, artist, speaker, animator and entertainment personality Perry S. Chen, featured on CBS Evening News, NPR, CNN, NBC, Variety, Oscar Night America, The Young Icons TV show, Amazing Kids!, The Guardian, The China Press and more: http://www.perryspreviews.com
Perry loved storytelling and art, and started reading at age one, drawing at three, illustrating self-made story books at four. In 2008, he started writing movie reviews at 8 using a kid-friendly starfish rating system, under the guidance of his mom Dr. Zhu Shen and his 3rd grade teacher Ms. Harris.  In 2010, he became the youngest animator, working with animation legend, twice-Oscar nominated Bill Plympton.
Perry's newest animation film is as the sole animator of "Ingrid Pitt: Beyond the Forest," a 6-min short about a young Jewish girl's survival during the Holocaust based on the true story of the actress Ingrid Pitt's childhood, directed by Kevin Sean Michaels, produced by Perry's mom Dr. Zhu Shen, with storyboard and character design by Bill Plympton.  The animation short premiered to critical acclaim at Comic-Con and LA Shorts Fest in July 2011.  The film has been acquired for worldwide distribution by Shorts International, distributor of Oscar-nominated shorts and the world's leading company for short movie entertainment with presence in 130 markets worldwide.  Shorts International hosted the Hollywood theatrical premiere of "Ingrid Pitt: Beyond the Forest" with other outstanding shorts in Sep 2011, press release:
http://www.perryspreviews.com/?p=3091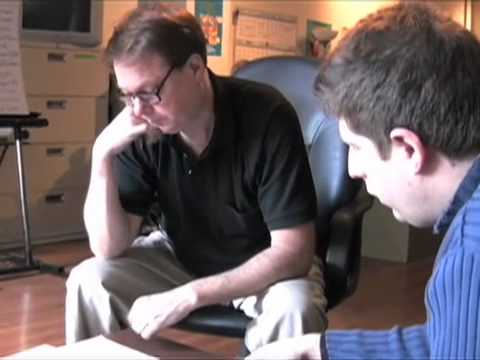 (movie trailer, featuring Perry, Bill Plympton, director Kevin Sean Michaels, co-producer Jud Newborn)
http://www.awn.com/blogs/perrys-previews/holocaust-through-eyes-child-animated-child
http://www.toonboom.com/products/toon-boom-studio/userstories/story/?id=PerryChen
(Toon Boom Animation: Producing a First Animated Short at 10 Years Old)
Perry and his mom Dr. Shen are featured in a book and parenting and youth entrepreneurship "The Parent's Guide to Raising CEO Kids," authored by Dr. Jerry and Sarah Cook, now available on Amazon.com:
http://www.perryspreviews.com/?p=3079
Perry is featured in the upcoming documentary film "Average Joe on the Raw" about a young man's inspiring journey into healthy, raw food for 60 days, much like director Morgan Spurlock's "Super Size Me," but in a healthy direction.  The film will be completed in August 2011, Perry's interview clip: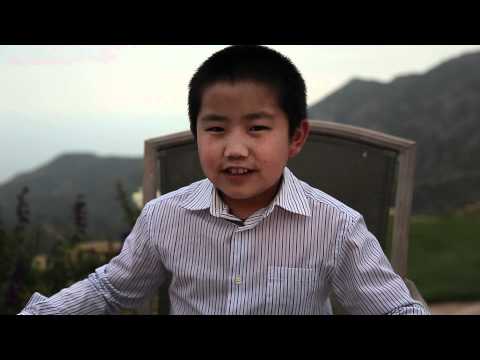 Perry's National & International Media Coverage:
http://bit.ly/dbknHp (CBS Evening News with Katie Couric)
http://www.npr.org/templates/story/story.php?storyId=125236371
(NPR Liane Hansen: 10-year-old Movie Critic Becomes a Star Himself)
http://www.variety.com/article/VR1118026037.html?categoryid=4137&cs=1
(Variety: Kid Crix Grade Pix through Different Eyes, Oct 22, 2010)
http://www.perryspreviews.com/?p=2265
(Disney Pixar and DreamWorks sponsoring first ever Kids Oscar Picks contest organized by Perry's Previews and Amazing Kids)
Perry's Previews and Amazing Kids hosted the first Kids Oscar Picks contest to invite kids 6-17 worldwide to predict best animation Oscar. 40 kids from the US, UK, Canada, India, and Hong Kong (China) won DVDs from contest sponsors DreamWorks Animation and Disney Pixar for How to Train Your Dragon and Toy Story 3 (20 copies each).
Watch Perry's on-camera interview with Oscar-winning director Lee Unkrich of Toy Story 3 & Oscar-nominated directors Dean DeBlois and Chris Sanders of How to Train Your Dragon at the Academy of Motion Pictures, March 24, 2011:
http://bit.ly/dLCXIY (Perry on 2011 best animation Oscar, NBC "Today in LA," 2-13-11)
Perry Chen is represented by the Hollywood talent agency, Rebel Entertainment Partners (for LA, NY, Chicago markets): http://www.reptalent.com (Denise Draper, 323-935-1700)
And the Shamon Freitas Agency (for San Diego market): http://www.shamonfreitas.com/ (contact Carol Shamon Freitas, 619-325-1180)
His Internet Movie Database (IMDB) profile:
Perry's Chinese name is 陈彬睿 and he is a 6th grader from San Diego.  He loves reading, science, gardening, basketball, art (drawing, painting, origami, sculpture), gourmet food, making animation, and watching movies!  He is the youngest member of San Diego Press Club (http://www.sdpc.org) and Asian American Journalist Association (http://www.aaja.org).
Perry's first animation short "Guard Dog Global Jam" is a fun global experiment with 74 animations worldwide, to recreate Bill Plympton's Oscar-nominated animation short "Guard Dog"  The film is a hit with audiences around the world, and premiered at the South by Southwest (SXSW Film Festival) in March 2011.  It won "Best Experimental Film" at the ASIFA-EAST Animation Festival in May 2011, and will open the New Media Film Festival on May 20, 2011 in Los Angeles.  Perry will walk on the red carpet and meet the audience during Q&A at the premiere:
http://newmediafilmfestivaltickets-autohome.eventbrite.com/
http://www.perryspreviews.com/?p=2549
(NBC LA "Today in LA", Oct 24, 2010)
(LA Talk Radio's Film Courage Show)
Perry is the youngest blogger & film critic for Animation World Network, the leading animation industry publication with over 200,000 readers:
http://www.awn.com/blogs/perrys-previews
-Resident film critic for Amazing Kids! a non-profit organization with a monthly online magazine reaching about 1 million readers worldwide:
http://mag.amazing-kids.org/contests/amazing-kids-contests/amazing-kids-predict-the-oscars-contest/
(Amazing Kids Perrific Oscar Picks Contest, sponsored by Disney Pixar & DreamWorks Animation, 40 Winners from around the world)
http://mag.amazing-kids.org/2011/01/27/amazing-kids-perrific-2011-oscar-picks-contest-news/
http://mag.amazing-kids.org/2011/02/01/amazing-kid-of-the-month-perry-chen/
http://mag.amazing-kids.org/2010/11/24/amazing-kids-adds-perry-chen-to-staff/
http://mag.amazing-kids.org/category/ak_columns/amazing-movie-reviews/
San Diego Union Tribune, San Diego's top newspaper with over 300,000 readers, invited Perry to join its movie panel to review G/PG-rated films in Oct 2010:
Perry is also a film & entertainment columnist for "San Diego Entertainer" magazine with over 80,000 weekly readers, reviewing movies, film festivals, restaurants, and entertainment events:
http://www.sdentertainer.com/?s=perry+chen
Presenting at the Annie Awards for Animation, animation industry's highest honor in 2010 in Hollywood, sharing the stage with host William Shatner who introduced Perry, was a great honor for him:
http://www.youtube.com/watch?v=FGv9BJcUf30

http://www.perryspreviews.com/?p=2202 (Perry Chen with How to Train Your Dragon directors/producer on red carpet at Annie Awards 2011)
Perry enjoys acting and had his first TV commercial shoot for the leading language software company Rosetta Stone in Feb, 2011 at the Balboa Park's Japanese Garden.
Being the youngest TEDx Redmond speaker at Microsoft campus in front of over 800 attendees (mostly kids and their parents & teachers) about "For the Love of Movies" was a "Perrific!" experience at this "For Kids By Kids" conference in Sep 2010:
http://youtu.be/oVo4URH4ADE (Perry Chen: For the Love of Movies)
Perry was the host of wsRadio's talk show "Perry Previews the Movies:"
Perry rates movies using his trademark kid-friendly Starfish system, on a scale of 1 to 5 Starfish, 5 being the best.  The movies Perry reviews are primarily G or PG-rated, suitable for children, adults and the entire family.
Perry felt honored to interview award-winning filmmakers such as Oscar-winning director Lee Unkrich of Toy Story 3, director Pete Docter and producer Jonas Rivera of Pixar's Up, director Davis Guggenheim of "An Inconvenient Truth" and "Waiting for Superman," Oscar-nominated directors Dean DeBlois & Chris Sanders of DreamWorks' "How to Train Your Dragon," John Musker and Ron Clements of Disney's "The Princess and the Frog," Tomm Moore of "The Secret of Kells,"  and French animation master Michel Ocelot of "Azur & Asmar."  Watch Perry's filmmaker interviews on his YouTube channel:
http://www.YouTube.com/perryspreviews
"I have had an incredible journey since writing movie reviews in November 2008, with the loving encouragement of my mom and my 3rd grade teacher Ms Joli Harris." said Perry who has been invited to attend and/or speak at numerous film festivals, Hollywood film awards, red carpet premieres, press junkets for major studio releases, school fund-raisers, educational programs, conferences, as the youngest credentialed media/film critic.
Perry was invited as a speaker at the annual San Diego International Children's Film Festival's VIP reception co-organized by his mom and producer Dr. Zhu Shen for the Chinese children's film delegation who brought 9 feature children's films from China to participate at the festival in 2009.  Perry was also invited as a film jurist in 2010 at the same festival with a new Chinese film delegation, and spoke at the awards gala:
http://www.perryspreviews.com/?p=1395
(2010 SD int' Children's Film Festival, Chinese delegation)
http://www.perryspreviews.com/?p=323
(2009 int' Children's Film Festival, Chinese delegation)
Perry won a prestigious award for 2010 "Excellence in Journalism" at the San Diego Press Club in Oct 2010, the youngest winner in the awards' history:
became the youngest honoree of the Cox Communications Asian Heritage Month in 2010:
Won Vic Kops Children's Challenge Award:
Won an "Excellent Writer for We Chinese" for his movie review column in January 2010:
and four art awards at the
-San Diego County Fair, First Place, 2010 and 2009
-San Diego City Hall Children's Art Show, October 2009
-San Diego International Art & Music Festival, January 2010
"I enjoy watching family movies with my parents. They are great for parents who want to watch movies and spend quality time with their kids." said Perry, "Kids' voice is important to be heard because we are the target audience of most animation films and other family-friendly G/PG-rated films.  I hope a lot of parents will watch many wonderful movies with their children and talk to them about the movies after reading my reviews. I would love to hear your feedback about movies and my reviews."
Thank you for visiting and hope you enjoyed Perry's reviews! Check back often for new reviews, upcoming events, contest, FREE press screening passes giveaways!  Send your comments by posting on Perry's blog, and/or email: perryspreviews at gmail dot com
Become a Facebook Fan and invite your friends:
http://www.facebook.com/perryspreviewsfan
http://www.facebook.com/ingridpittanimation
For media and business inquiries, please contact Perry's mom & Producer/Editor of Perry's Previews, Dr. Zhu Shen: bioforesight at gmail dot com
Click on pen to
Readers Comments